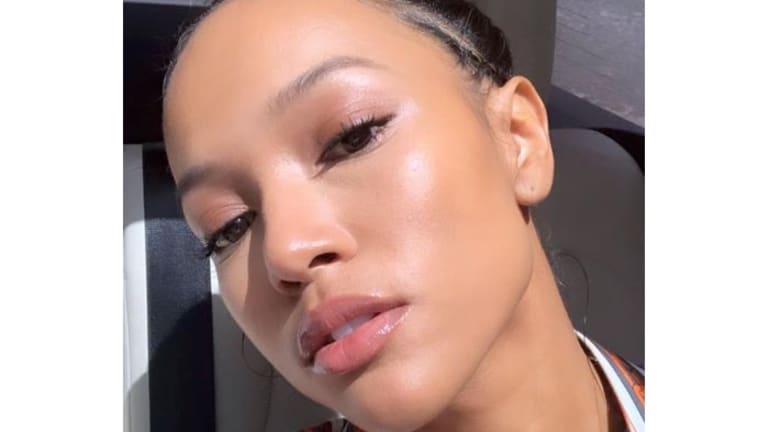 Heard on the Street: How Karrueche Tran Reclaimed Her Life After Breakup
Karrueche Tran is in a new stage of life that is healthy and rewarding.
"It was hard. It was very hard and I came to a point in my life where I was just like, this has happened, it is what it is, what are you going to do? Are you going to go back to Nordstrom and sell some more clothes to D.L. [Hughley]? No! I'm tired of that, alright?!"
"I just had to pull through and somehow believe in myself and see the bigger picture and know that there was a light at the end of the tunnel. But in the thick of that was tough."
"As humans, being in a relationship is hard enough as it is, but it being publicized, and it being on such a huge platform, for everybody to see — I unfortunately during periods of that time, I didn't present myself in the best way because I didn't love myself, because I didn't put myself first. I was too busy with the riff-raff and this and catering to other people that I didn't take care of me. I wasn't focused, I wasn't career-driven. I looked crazy. I didn't look like this. I didn't. I was stressed, I wasn't working out, I wasn't drinking water."
"I was young and I was in my early 20s. I was maturing and growing and this is what my story was in front of the entire world to see so I was in the midst of all that, trying to figure out this relationship thing, trying to figure out life, trying to figure out how to navigate the public life. What else am I going to do with myself other than this relationship or this portrayal of me? It was a lot."
— Karrueche Tran explains the state her life was in following the breakup with Chris Brown, in a recent interview with D.L. Hughley. Now, Tran is starring on the hit show Claws, won an Emmy as a producer, and has a new and true love in her life, Victor Cruz.