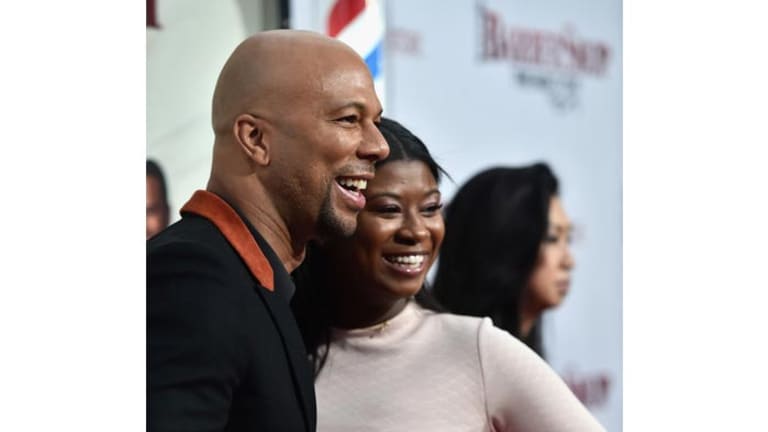 Heard on the Street: Common Reveals Daughter Had Issues With Him Being Absent
While Common thought he was the "cool dad," his daughter Omoye Assata Lynn thought he was mentally absent.
"My daughter Omoye confronted me. It was a late-night call so I thought I was getting a call like, 'I'm a cool dad.' It was 2 in the morning. I had to start a film the next day so I said, 'Imma call you back. Let's talk tomorrow.' And she called me right back like, 'Yo, you don't even care. You ain't even see where I was at.' And it really, it shook me for a minute. I was like, 'What are you talking about? I do care.' And her mother and I weren't together. Eventually, that conversation turned into her saying you weren't there for me, you didn't fight for me as a father. It made me feel defensive. I was hurt and I was mad too. I was like, 'You really believe some of this stuff.' What I really learned, after I got past my own ego, I said, 'Look, you right, I didn't fight.' And I had to acknowledge that. I just need to listen to her because this is what she's feeling. No matter what I think I've done and this and that, this is how she feels. And that was one of those the heavens open moments and how to apply love more."
"I didn't grow necessarily with my father, right? So a lot of ways I learned to be a man is from my homies and other father figures. And the provide and protect are the two most important things we learn. And I'm a caring individual but I had to get past just providing and protecting because love is a action word. That type of understanding and just paying attention is what we weren't equipped with.
When you put the truth on the table, it strengthens the relationship. Omoye was harboring those feelings. She felt like, 'I didn't always have my dad here so if I tell him some stuff he did wrong, I'll have him less.' Once she was able to put it out, she felt liberated and free. And now, she's more secure in the fact that you can tell your dad whatever you need to tell him and the love is going to be there. We had our own therapy session together. And she was smart about it. She was like, 'Dad, before this book come out we need to resolve this.'"
— Common discusses mending his relationship with daughter Omoye Assata Lynn, during an interview with Jada Pinkett-Smith on Red Table Talk. Fortunately, the daddy-daughter duo were able to resolve their issues before his memoir Let Love Have the Last Word was released. While discussing the book on Good Morning America, Common also revealed he was molested as a child.