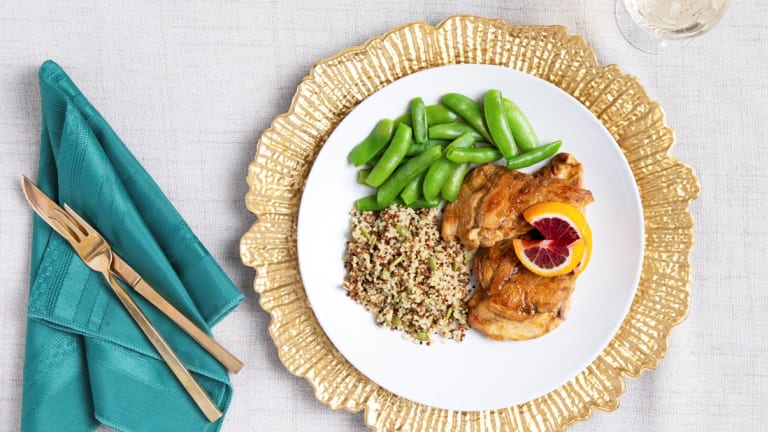 HaGou Introduces a Gourmet Halal Meal Delivery Platform to NYC's Metro Area
HaGou offers home delivery of chef-prepared gourmet meals inspired by international restaurant dishes using halal-certified proteins and farm-fresh ingredients.
Press release:
New York, NY – March 10, 2022: HaGou, specialists in halal food products, announced today the launch of a unique meal delivery service that is poised to shake up the halal food market in New York City. Offering chef-prepared meals, delivered directly to consumers' homes, and only needing 2-3 minutes of prep time, it is now possible to enjoy a healthy, authentic halal dinner without going to a fine restaurant. 
With farm fresh seasonal produce and 100 percent-certified halal poultry, beef, and lamb products, consumers who adhere to a halal diet – or are simply health conscious – can embrace and enjoy these delicious, restaurant-quality meals. Each single-serve meal is curated by one of HaGou's in-house chefs and comes in ready-to-eat, microwave-safe serving plates.
Popular dishes, like the Tandoori lamb chops with saffron potatoes and the Coconut Curry Salmon with roasted Brussels sprouts, topped with balsamic pearls and dried cranberries, reflect the company's mission to transform halal food into a fine dining experience. 
"We recognized and understood the demand for authentic and delicious halal dinners in our community and are excited to now be a reliable food service provider to the residents of NYC," said Hagou's founder, Chaka Wilson. "We go far beyond traditional offerings, like gyros and kebabs, with seasonal favorites like Grass-fed Boneless Ribeye Steak and Rosemary Lemon Grilled Chicken, which provides an elevated halal experience." 
HaGou only sources 100 percent halal chickens that are hormone and antibiotic free, as well as 100 percent vegetarian grain-fed. Beef and lamb products are ethically-raised with no steroids, growth hormones, arsenic, or antibiotics. All meat is hand slaughtered and prepared adhering to strict halal practices.
Now available to order through HaGou's e-commerce site, New Yorkers can enjoy HaGou's delivery service in New York City's five boroughs, in addition to Westchester and Long Island. The company has plans to expand into New Jersey and Connecticut in the summer of 2022. 
Be sure to follow HaGou on Instagram and check out the HaGou website for a complete line-up of halal meals.
About HaGou:
HaGou is a chef-prepared gourmet halal meal delivery service currently serving the five boroughs of New York City. Founded by dynamic brand builder Chaka Wilson, Hagou seeks to deliver chef-prepared gourmet meals inspired by international cuisines, using halal-certified and farm-fresh ingredients.