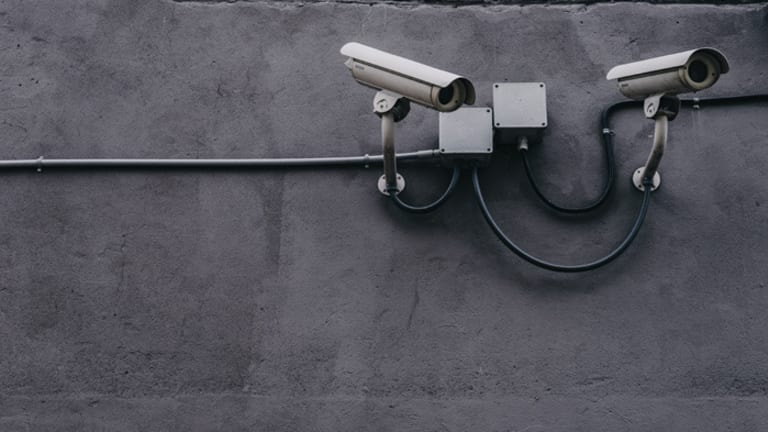 Grabbing a Seat at the Table: Women of Color in Peace and Security
A vast majority of peace and security threats affect women of color predominately yet we don't have a seat at the table.
If you're a young woman trying to forge a path in an industry dominated by men, you've probably encountered many challenges to your success along the way. For young women of color, the challenges are tenfold. Amb. Bonnie Jenkins walks us through her career and the obstacles she's faced along the way, and provides advice for other young women looking to make a name for themselves in an industry with little representation of women of color.
When did you first become interested in national security?
Bonnie Jenkins: My interest was first sparked when I joined military. But I really became passionate when I became a presidential management fellow at the Pentagon. That is where I first learned about issues related to weapons of mass destruction, and right away I knew that I wanted to pursue a career in national security.
Do you have a female role model you looked up to in the field?
BJ: When I first started, there were (and still are) little to no women of color in leadership roles that I could look up to. Luckily, I connected with another mentor, and while we did not look the same, he gave me great advice as I began my career. I looked to mirror his path and was always observant as to how he handled each step in his career.
What aspect of your work do you find most rewarding?
BJ: I am very lucky to work on issues that are important on a global scale and that touch on many people's lives. Through my work, I have gained an understanding of international relations, and I recognize that what happens here in the U.S. impacts the rest of the world. This is a lesson I am grateful for and hope to instill in the next generation of national security experts.
Why does equal representation of women, especially women of color, matter in national security?
BJ: A vast majority of peace and security threats affect women of color predominately, yet our voices are not at the table. The current policies we're adopting are not the best they can be, because we need more diverse voices being heard. Women of color have insight into the many things that impact the field that are beyond traditional national security. Issues such as climate change, food and water insecurities, and infectious disease all impact women of color disproportionately. We need to be heard in order to make a lasting change for all.
Do you feel there are misconceptions about women in national security?
BJ: There is a lack of recognition that we are needed in this space. Since we haven't been at the table enough, many leaders in the field do not understand our perspective, and therefore do not see its immense value. A lot of people also think that current polices are about as good as they can get. This is also untrue. In reality, women of color have the ability to vastly strengthen policies and the impact of those policies, not only for themselves, but for countless others in this country who are disproportionately affected by national security threats and disasters.
As a national security expert, what can leaders in your industry do to encourage more women to pursue careers in the field?
BJ: Empower them. We must remind women, again and again, that they belong here and deserve a seat at the table. Organizations like Women of Color Advancing Peace and Security (WCAPS) are working to elevate the voices of women who have traditionally been left out of the conversation, but other institutions across the country must take note. Women of color belong in leadership roles across all sectors, government or private.
What kinds of obstacles did you encounter throughout your career as a young woman of color?
BJ: I was the only woman of color in the room most of the time. A lot of people probably don't realize the kinds of mind games associated with that. I was essentially representing an entire community by myself. I felt second guessed by others, and I had to learn to move forward on my own and that my opinion is just as important as anyone else's. It got easier the longer I stayed in this career. I learned to focus my energies on getting the job done. I cannot carry other people's biases. That is their issue, not mine.
What advice would you offer young women looking to pursue a similar career?
BJ: Persevere. Do not be discouraged. Believe in yourself. Pursue your passion and trust your instincts. Shake it off and constantly remind yourself that you can do it. Lastly, never, ever give up.
What is the call to action for communities, universities, organizations, etc. that have the capacity to support young girls of color in their pursuit of careers in STEM-related fields, such as national security?
BJ: They should be delivering a message to women of color that they are important, and that they are needed. Universities and their staff should understand that national security is relevant to everyone in this country. In addition, they must better understand and express the role of women of color in the national security space. This common understanding should then be instilled into young women early in college and in their careers. All of this will in turn help us encourage and empower more women of color to enter the field, preferably at an even earlier age.
What would you like to see change as the national security space evolves in the coming years?
BJ: To start, I was very excited about what we saw in the 2018 midterms. The influx of women and specifically women of color is so encouraging, and I want to see more of that. Having diverse groups brings diverse opinions and outcomes, which will lead to better decision making and policy-making. Congress is no exception. I'd also love to see this increased representation across the government and nongovernmental sector in all areas of foreign policy and national security.
Amb. Bonnie Jenkins is the founder and president of theWomen of Color Advancing Peace, Security and Conflict Transformation (WCAPS)nonprofit organization. She is also a nonresident senior fellow at the Brookings Institution and a Board Member of the Arms Control Association.