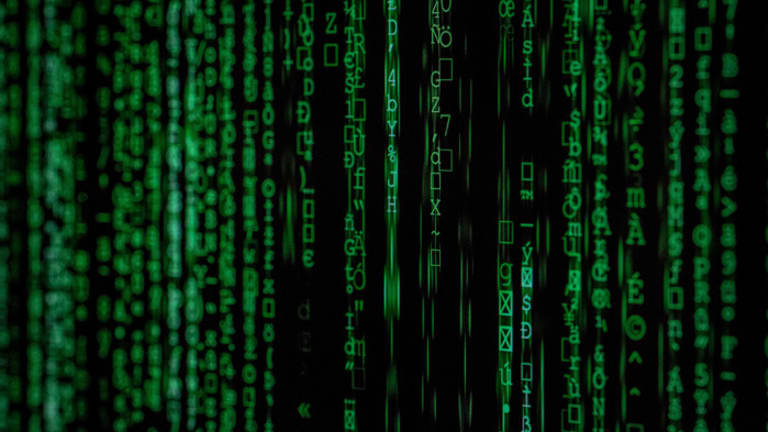 Grabbing a Seat at the Table: Women of Color in National Security
Asha Castleberry discusses her career journey and the challenges she's faced, and gives advice for young women.
If you're a young woman trying to forge a path in an industry dominated by men, it's likely you've encountered many challenges to your success along the way. For young women of color, the challenges are likely tenfold. Asha Castleberry walks us through her career journey in national security and the challenges she's faced along the way, and provides advice for other young women looking to make a name for themselves in an industry with little representation of women of color.
When did you first become interested in national security?
Asha Castleberry: I attended Hampton University where I enrolled in the Army ROTC program, which first piqued my interest in national security. I also had the opportunity to study abroad in Shanghai, China where I learned about law and business operations in China. My time abroad exposed me to the upcoming global economy and rise of Chinese influences, which really cemented my interest in foreign policy and national security.
Do you have a female role model you looked up to in the field?
AC: I've always looked up to Condoleezza Rice. Her ambition, intelligence, and leadership often motivated me as an undergrad. Seeing a woman of color who was a major player in the national security realm played a role in my pursuit of this profession.
What aspect of your work do you find most rewarding?
AC: The ability to gain hands-on experience in defense policy has been an incredibly rewarding part of my career. It's one thing to learn about defense operations in a classroom, and an entirely different thing to see it being executed on the battlefield. During my time with the army, I served in the Middle East where I witnessed the implementation of defense policy firsthand. I came home with a wealth of knowledge about defense policy, geopolitics, counter-terrorism, and an Arabic language skill set. These are all qualities and lessons learned I would not have been able to obtain in any other scenario, and I am grateful for that.
Why does equal representation of women, especially women of color, matter in national security?
AC: Diverse populations bring diverse perspectives. To effectively counter emerging national security threats in 21st Century, we need new and fresh perspectives. This is especially true as threats emerge from different regions and cultures across the globe. We need more national security experts who have an understanding of different cultures and ethnicities to properly mitigate emerging global threats. People of color who are born abroad and live in the U.S. are invaluable in this fight, due to their keen sense of the culture and its nuances, while at the same time understanding and supporting U.S. values. Women are very astute at diplomacy, engaging with allies and partners to reach agreements and are able to reach unprecedented alliances. The Iran deal with Wendy Sherman is an excellent example of why we need more women in the field. Plain and simple, we get things done.
Do you feel there are misconceptions about women in national security?
AC: Yes, national security tends to pigeonhole women into the "soft" issues, such as education, health, and women's issues. In reality, women are well-equipped to tackle the "hard" issues of national security, such as missile defense and nuclear and military operations.
As a national security expert, what can leaders in your industry do to encourage more women to pursue careers in the field?
AC: We rely on the media to define what's going on the world. Having more women on TV who are discussing national security is so important, because other young women are able to see themselves in that role and become interested. If we elevate women into public eye, we can then inspire and encourage young women to join us in the fight.
What kinds of obstacles did you encounter throughout your career as a young woman of color?
AC: There have been many. A lack of sponsorship from mentors in the field was perhaps one of the greatest challenges I've faced. Part of this issue is due to the fact that many senior leaders in the space don't look like me. The lack of representation in the media has also been an obstacle. International outlets reach out to me far more than U.S. outlets to discuss defense policy. It seems U.S.-based media still struggles with breaking the status quo when vetting experts to speak on national security issues. Representation in the media matters and we need to do better at highlighting the women who are forging the path.
What advice would you offer young women looking to pursue a similar career?
AC: First and foremost, if you're interested in national security or foreign policy, plan to start in college. Then, while you're in college, get as many internships as possible. Whether it be at a think tank, on Capitol Hill, or at an agency -- experience will matter. At the same time, join organizations that support women in the national security space. There weren't many when I was coming up, but there are more options for young women now. On the same vein, consider joining the military where you can do ROTC or become a foreign service officer. Apply for global scholarships and continue to pursue your education. Now, more than ever, having extensive education and experience is critical when entering the national security space.
What is the call to action for communities, universities, organizations, etc. that have the capacity to support young girls of color in their pursuit of careers in STEM-related fields, such as national security?
AC: Historically Black colleges and universities (HBCUs) should invite more women of color to speak in their political science and foreign affairs courses. Also, universities should be encouraging and helping women pursue studying abroad. The world is changing rapidly, and we cannot afford to be isolated in our national security strategy. Those who study abroad, and experience other cultures and areas of the world are better able to serve as global citizens.
What would you like to see change as the national security space evolves in the coming years?
AC: It needs to become more diverse. From senior leadership roles to interns, we need women representing in the national security space in order to show a true reflection of our country. The more diversity we have in our workforce, the better equipped we'll be as a country to protect and mitigate threats from all over the world. I'd also like to see more women pursue roles in the "hard" issues, working on the front lines of combat or in counter-terror operations, women can do it when given the opportunity. Lastly, we need more women of color teaching national security in universities across the country. In order to inspire the next generation of women in national security, visibility goes a long way.
Asha Castleberry is a professor. She has taught International Affairs at Fordham University and CUNY Baruch College. She is a fellow at Foreign Policy Interrupted, adjunct fellow at American Security Project, a member of the Truman National Security Project's Defense Council, and a U.S. Army veteran.
Dr. Nicolette Loussaint is the executive director ofHealthcare Ready.