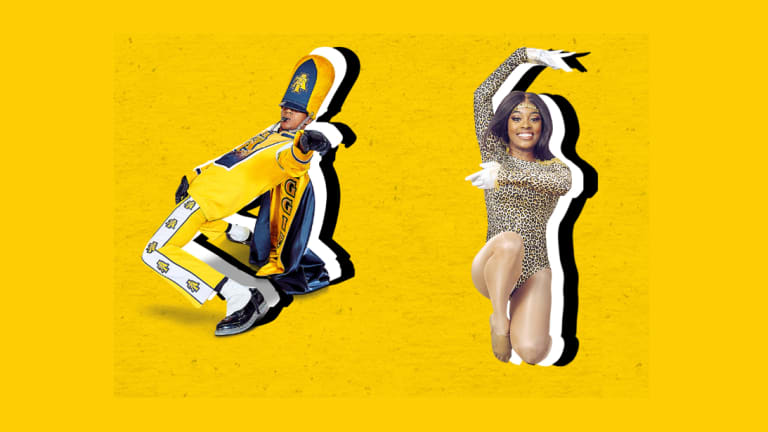 Everything We Know About the 2023 Honda Battle of the Bands
The 2023 Honda Battle of the Bands is bringing six HBCU marching bands to the gridiron for an exciting competition in February.
The 2023 Honda Battle of the Bands (HBOB) is going to be a celebration of the HBCU community and Black-American culture, in general, like never before. Here's what we know ... 
This will be the 18th time HBCU marching bands and dance teams will showcase their talents at the HBOB. However, Feb. 18, 2023 marks the first time an HBCU – Alabama State University (ASU) – will host the battle. It's going to be a star-studded ASU affair, because not only is ASU alumnus and comedian Rickey Smiley hosting the HBOB, but ASU alumni 2 Chainz will also take the stage for the halftime show. 
"As an HBCU and Alabama State alum, I am always looking for ways to support the HBCU community and pay it forward and performing at this year's Honda Battle of the Bands is an incredible way to accomplish it," 2 Chainz said in a press release. "HBOB brings together my commitment to supporting HBCU culture and my love for music and I'm not only excited to perform but looking forward to seeing the talented student musicians shine."
Keeping it all in the HBCU family, Emmy and two-time NAACP Image Award-winning host, comedian, actress, author, and Prairie View A&M University alumna Loni Love will host the livestream of the HBOB. (Tickets for the HBOB Invitational Showcase are on sale at HondaBattleoftheBands.com.)
Six HBCU marching bands have been invited to Montgomery, Alabama to compete through high-energy performances that include hit songs, precise formations, and tight dance moves and acrobatics. The 2023 lineup is Alabama State University, Langston University, Morgan State University, Savannah State University, Texas Southern University, and Virginia State University. Each team receives an all-expenses-paid trip to the HBOB Invitational Showcase, and each participating HBCU also will receive a $50,000 grant from Honda.
Honda is also supporting the host city of Montgomery through $100,000 in local grants and donating $20,000 to two nonprofit organizations that partnered with Honda to install a new mural on the ASU campus.
"Honda Battle of the Bands has always been more than just entertainment, but an opportunity to share the unique and critical role the nation's HBCUs play in higher education and society," said Yvette Hunsicker, vice president of Corporate Social Responsibility and Inclusion & Diversity at American Honda Motor Co., Inc., in a press release. "As Honda celebrates our more than 30-year relationship with HBCUs, we are excited to support the music education and career development programs for their students by providing a $50,000 grant to each participating school in this year's HBOB Invitational Showcase."
Having experienced the HBOB several times when it was held in Atlanta, I can attest to it being an exciting and beautiful experience, one that makes you feel like part of a community of thousands.