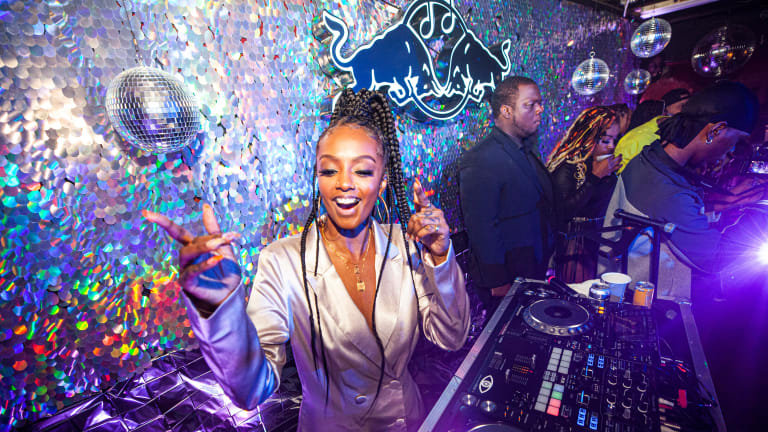 DJ Ohso's Bounce Dat Safe Party for Women, Femmes & Queer People Returns to ATL
Wanna party without being harassed? There's a space for that, and it's DJ Ohso's Bounce Dat, a monthly judgement-free and curated experience.
Back in 2003, my cousin wanted to spend her last night as a single woman in Atlanta at a nightclub. Two of her friends and I accompanied her for the revelry. At one point, I was dancing alone and this man came up behind me to dance. I told him I wanted to dance alone, and he called me a bitch in response. My cousin and her friends were standing a small distance away from me and witnessed the whole exchange. As he and I were arguing, my companions walked up to us and just stood in a horizontal line behind me unbeknownst to me. I saw him look up, as he was closer to my height and much shorter than them, and that's when I noticed my cousin and her friends literally had my back. Realizing he was outnumbered and out-sized, he slithered away, not to be seen again for the rest of the night. Sadly, this isn't an isolated clubbing experience, and many other women have experienced something similar while trying to get their party on. Fortunately, though, DJ Ohso is bringing back her monthly Bounce Dat  judgment-free, safe, and curated party experience for women, femmes, and queer people to Atlanta on June 11th, after the pandemic prompted a hiaitus.
Ohso had the idea to create Bounce Dat after realizing that queer people, women, and femmes weren't having safe experiences while partying in Atlanta. She had noticed, likely from her vantage point at the deejay booth, that cat-calling and unwanted advances from aggressive men were taking the fun out of partying. So the world-renowned deejay decided to curate an entire experience where femmes, queer people, and women will be safe to completely enjoy themselves. As a way to ensure that a good time is had by all, men can only get into Bounce Dat if they're invited or escorted by women.
Bounce Dat isn't your average party, though. The event also includes pop-up nail salons, a station for attendees to lay down their baby hair, and a pop-up tattoo parlor. Now that is what I call a one-stop experience!
Now, Bounce Dat is important to Ohso beyond it being a safe space for women, femmes, and queer people. Her father died in Canada during the pandemic, and it took nearly two years to get access to his finances because he passed away in another country. Since then, she and her family have discovered that they're in danger of losing their home in Toronto. As a result, proceeds from Bounce Dat will support their mission of keeping the house.
Head over to Instagram to learn how to get your ticket and some for your crew to the can't-miss return on Bounce Dat.