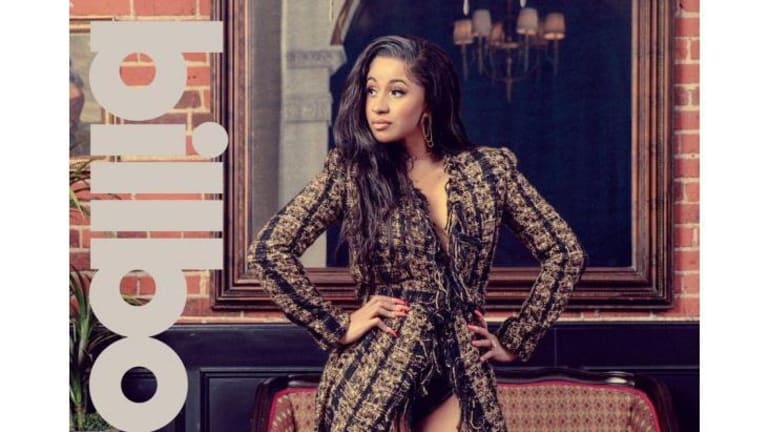 Culture Pop: Cardi B's State of the Hip-Hop Union Address
Well, if you've not heard of her by now you're likely not alive, so you're probably not reading this anyway.
But for the rest of us who are living, breathing, and even remotely plugged in, Cardi B has undeniably won the hearts of millions and fast become one of America's favorite audible indulgences. At just 25, and with no studio album release under her belt, the Bronx, New York native is already among Billboard 100 royalty, breaking and joining the records of the likes of the Beatles and Lauryn Hill, and based on Sunday night's Grammy performance with fellow star, Bruno Mars – it doesn't appear that the Hip-Hop princess is going anywhere, anytime soon.
Whether it's her unapologetic authenticity or her railing truth about her humble beginnings, having climbed from the shadows of the Bronx strip club scene, this undisputed beauty of the bars has parked all doubts, as she's validated her seat amongst the Hip-Hop elite – present and past.
Absent of her rapper beau fiancé, Offset, who's super-group Migos released their third studio album (Culture II) just days before, Cardi B walked the Grammys red carpet accompanied only by her sister, further emphasizing what she has always known – that she is and will remain in the driver's seat of her star's rising power.
If you were to ask Cardi B how she went from the pits of poverty to the glitter of the Grammy stage she would tell you, "It's because I changed my ways." But if you asked the rest of us, most would agree that it's exactly her ways that have gotten her here. Hard work, undying resilience, and an authoritative presence have guided this young woman's career to the center stage where she obviously belongs. With a recently inked Atlantic Records deal to her credits, we can't wait to see what comes next from this self-made Hip-Hop star.