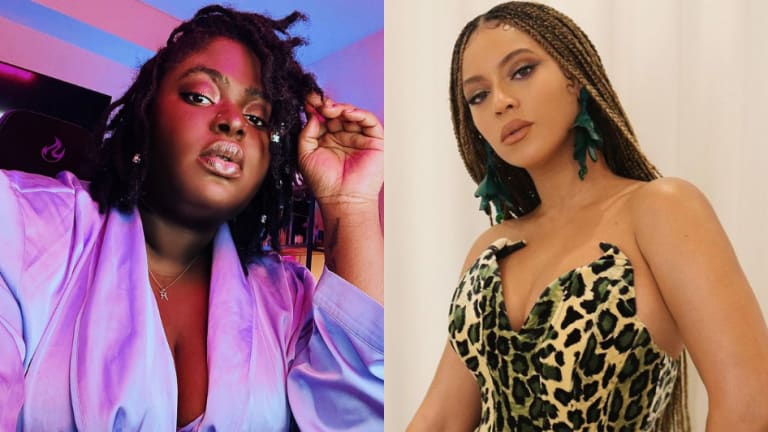 Heard on the Street: Chika Apologizes for Photoshopped Pic of Beyoncé & Blue Ivy
Chika also reveals how she got the moniker, "Facilitator of Vibes," and discusses how weed decriminalization and criminal justice reform are linked.
"I guess I can do this and finally address it 'cause there are some apologies that need to be made. OK, so one time I was high, and it was Mother's Day and I thought what better way to say thank you to my mother than to post a picture of us. Unfortunately, I don't have a picture of Beyoncé and I. It doesn't exist anywhere. And so I said, 'Hmm, what can I do?" I cut out a picture of my face and photoshopped it onto Blue Ivy's body. And for that, I would like to apologize. It didn't need to be done. And so I would just like to thank Hov for being not only so forgiving and gracious because I'm sure y'all know that photo exists. I know y'all saw it. I know y'all saw it 'cause y'all told me y'all saw it."
— Chika apologizes for photoshopping her face over Blue Ivy Carter's as a Mother's Day tribute in honor of Beyoncé, during the season finale of High Tales, a video series introduced by Shawn "Jay-Z" Carter's cannabis brand MONOGRAM. In addition to clearing the air, Chika also discusses cannabis, its decriminalization, and criminal justice reform, including the way Jay-Z is "putting the proper spin" on cannabis consumption and selling. The Best New Artist Grammy nominee asserts that decriminalization of weed and criminal justice reform go hand-in-hand, there's no separating the two. High Tales focuses on the unique weed stories every smoker has, and Chika also recalled a time when her blunt was passed around to Wale and Chris Rock during the Savage x Fenty fashion show in 2019. After the epic moment, she bestowed a new title on herself, "Facilitator of Vibes."
Jadakiss, N.O.R.E., Tinashe, 2 Chainz, Ghetto Gastro, Slick Woods, and Curren$y have previously shared their first cannabis experience, how a relationship with cannabis forms and evolves, and/or what it's like being a smoker in the world of legal cannabis on High Tales. The highly-entertaining video series lives on YouTube, Instagram, TIDAL, and the MONOGRAM website. Watch the season finale with Chika below.