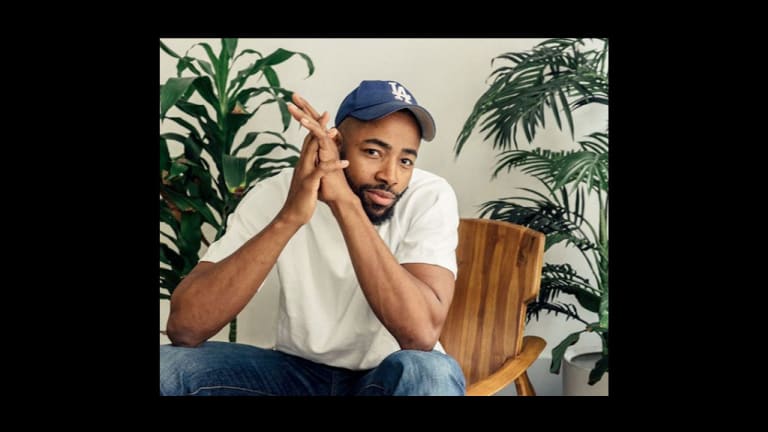 Cheers! Jay Ellis Is Mixing a Margarita, Highball & More for World Cocktail Day
Jay Ellis is one-half of Bacardi's "quaranteam" and will mix cocktails using the brand's portfolio of liquors.
To celebrate World Cocktail Day tomorrow, May 13th, Insecure actor and director Jay Ellis will mix a few libations on his Instagram, taking viewers on a virtual tour around the world while offering tips and tricks on how to make drinks. World Cocktail Day is a worldwide commemoration of the first day the definition of the word "cocktail" was published on May 13, 1806.
Bacardi has partnered with Ellis and Olivia Culpo, its celebrity "quaranteam," to help launch its first-ever portfolio cocktail event featuring BACARDÍ Rum, Grey Goose Vodka, Bombay Sapphire Gin, Dewar's Scotch, and two tequilas, Patrón and Cazadores. Culpo featued the Bombay English Garden Gimlet on her Instagram Sunday for Mother's Day. Over the coming days, she will mix up the BACARDÍ Rum Banana Daiquiri and The Cazadores Huntsman.
To ring in World Cocktail Day, Ellis will stir or shake up the innovative Grey Goose French Passion, Patrón Watermelon Basil Margarita, and Dewar's Scotch Emporium Highball. Be sure to check @jayrellis today and tomorrow.
Also, imbibers don't have to worry about culling together all the ingredients for these cocktails because Cocktail Courier has limited-edition cocktail kits available in Mini Size (yields two drinks) and Classic Size (yields eight drinks). Which innovative cocktail featuring Barcardi's core family of brands will you choose to sip responsibly?