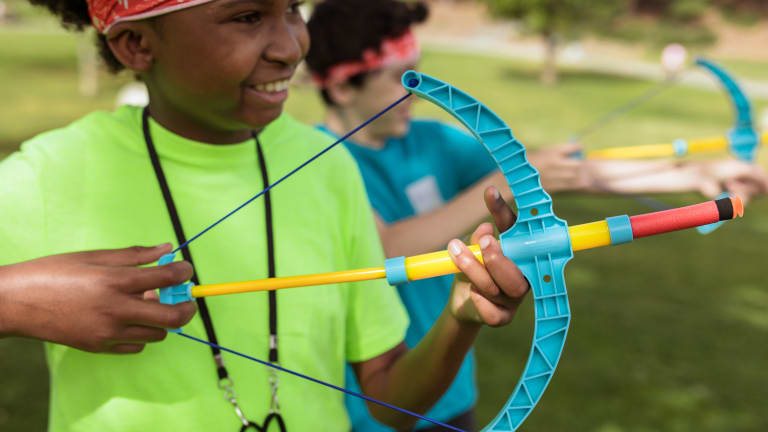 Camp Keith and the Promise of Community
At Camp Keith, kids enjoy sports and music, while adults have programs in financial literacy, wellness, and industry-specific networking.
By Bruce Irving
A new destination with roots in a New Jersey backyard is set to upend — and expand — the century-old concept of the American sleepaway camp. Camp Keith is the brainchild of Christopher Mizell and Bernard Buttone, African-American cousins who found safety, meaning, and joy at the home of their Uncle Keith David, a man whose goal in life was to bring people together and uplift others, especially people of color. Kids from all over the area were drawn to the fun and community that formed around the pool and basketball court Uncle Keith built behind his house in Roselle. "Camp David," as they affectionately called it, was a place of music, food, and laughter, where kids and families found a sense of belonging typically not extended to people of color at summer camps and country clubs. When Uncle Keith died of COVID-19 in 2020 at age 62, Mizell and Buttone were determined to carry on and amplify the energy he'd brought into the world. Camp Keith was born.
At the roughly 8,400 accredited sleepaway camps in this country, about 9 percent of campers are Black and 23 percent are kids of color. There is currently only one accredited historically Black camp in the country, and a handful of sleepaway programs. "Camp was not created, typically, for people of color or Black folks, specifically," says Mizell. 
Buttone adds, "In Black and Brown communities, there are not a lot of camps because that's just something our parents didn't do, so they didn't have us do it."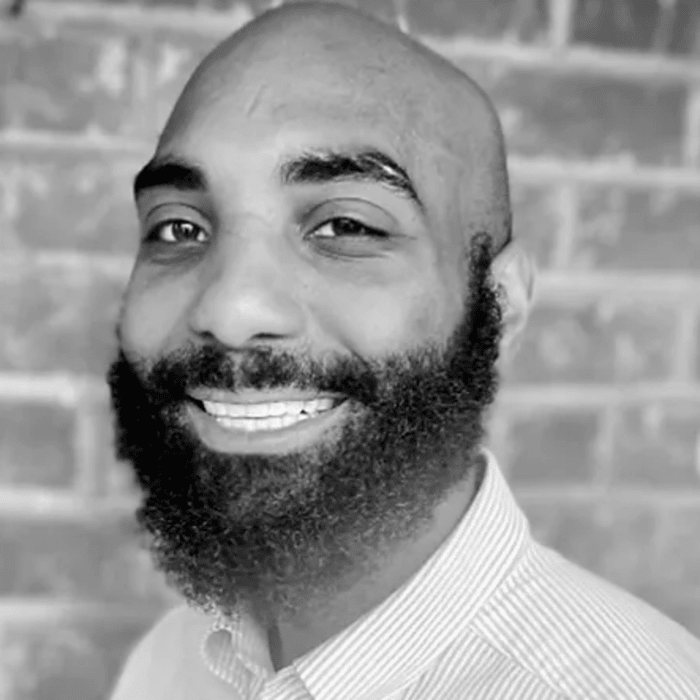 Yet summer camp provides some of the key building blocks of the American ideal of success. "The organized summer camp," retired Harvard President Charles W. Eliot said in 1922, "is the most important step in education that America has given the world." In his short 2005 memoir Camp, no less of a titan than former Disney CEO Michael Eisner rhapsodized about the leadership lessons he learned at Camp Keewaydin in Vermont. Connections made at camp can last a lifetime, building the kind of social capital that underlies the "not what you know but who you know" principle of networking. Historically Black universities provide this, but Camp Keith seeks to make it available to kids from an earlier age. It's about expanding the pie.
"Instead of stealing those kids who are already going to camp, we want to make that pool bigger," says Buttone. As the cousins and Camp Keith executive directors work towards securing a permanent location with a full-length summer program, their team of volunteer leaders has hosted several mini-camps, or four- to seven-day retreats focused on specific populations spanning all ages. Kids enjoy sports and music, while adults have attended programs in financial literacy, wellness, and industry-specific networking. "There's already an established camp template, one that we don't need to reproduce," says Mizell. "We want to do something that fits us."
Crucial to the experience are the counselors and staff. "It's really important that the leadership of camp are also people of color, and that's what Camp Keith is able to offer," says director Kia Gill. "A lot of kids going to camp now, I don't think that's something they're often seeing. It makes a big difference that the people you're looking up to look like you, because it gives you that sense of hope – that if they can do it, I can do it."
In keeping with a vision of cultural, racial, and age diversity, Camp Keith includes scholarships in its fundraising mission to broaden the camp's socio-economic reach. On its way to a $3 million fundraising target, the camp has plans for its first summer session for families next year, with sights on a 2025 ribbon-cutting at a still-to-be-chosen permanent facility. Buttone, who is a private portfolio manager, and Mizell, a New York-based educator and administrator, have established a non-profit organization based in North Carolina, where Buttone lives.
Be in touch at CampKeith.org.