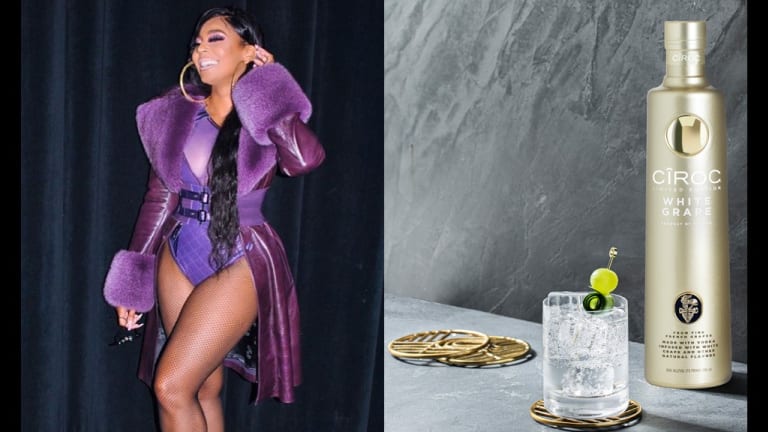 Ashanti Will Be Sipping Cîroc During the Verzuz and So Can You [COCKTAIL RECIPE]
Make the first Verzuz battle of 2021 even more special with the Cîroc 235 Splash, Ashanti's signature cocktail.
Ashanti and Keyshia Cole will go head to head for the first Verzuz battle of 2021. Regardless of who you got, you know you'll want to sip on something special while vibing to iconic and chart-topping hits from the 2000s. May we suggest Ashanti's signature special cocktail for the night, the Cîroc 235 Splash?
The Cîroc 235 Splash is made with the limited-time offering Cîroc White Grape vodka. It is distilled five times and made from fine French grapes.
Whether you'll be two-stepping from your living room or safely attending an intimate Verzuz viewing party, this delicious cocktail will make the battle between Ashanti and Keyshia Cole even more special.
Here's how to whip it up:
Cîroc 235 Splash
Ingredients:
1.5 oz. Cîroc White Grape
3 oz. Q Elderflower Tonic
Garnish: Cucumber and grape
Method: Add CÎROC White Grape and Q Elderflower Tonic into a rocks glass over ice. Stir and garnish with skewered cucumber ribbon and white grape.