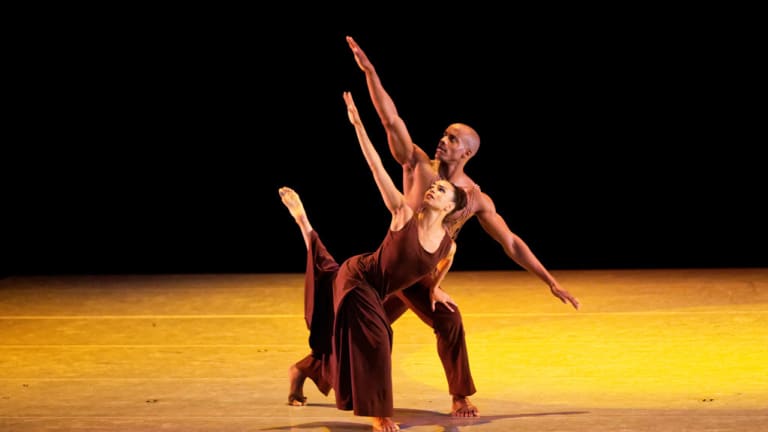 #AileyAllAccess: It's Easy to Get a 'Ticket'
Ailey is continuing to build community, inspire artistry, and celebrate dance through its online streaming platform.
To celebrate the anniversary of its very first performance, the Alvin Ailey American Dance Theater will launch today Ailey All Access, a FREE online streaming series of the Company's full-length performances of works from the repertory.
Alvin Ailey's world-renowned Revelations is the premiere performance for #AileyAllAccess. The screening will begin at 7 p.m. ET with Artistic Director Robert Battle introducing the 2015 performance that was filmed at New York's Lincoln Center. The film will also include commentary from some of the dancers.
"I think that every American owes it to him and herself to see the Alvin Ailey troupe perform Revelations," said Oprah Winfrey in press materials. "It is an American phenomenon. I've probably seen it countless times and every time it's magical, spiritual and hopeful – everything that we want ourselves to be and hope that our country will be."
In addition to performances, #AileyAllAccess will feature Ailey Extension dance classes, Ailey dancers in original short films, and other specially-created content. As a special preview of tonight's screening, dancer Hope Boykin will lead a workshop teaching excerpts from Revelations at today at3 p.m. ET. Ailey invites viewers to "join in the dance" by sharing #MyRevelations, videos with words or moves expressing how the work touches their spirit, on social media.
Revelations will stream on Ailey All Access until April 2nd at 7 p.m. ET. Follow Alvin Ailey American Dance Theater and the Ailey Extension on Facebook and Instagram, as well as visit Ailey All Access, for updates on when the Company will release more digital content.