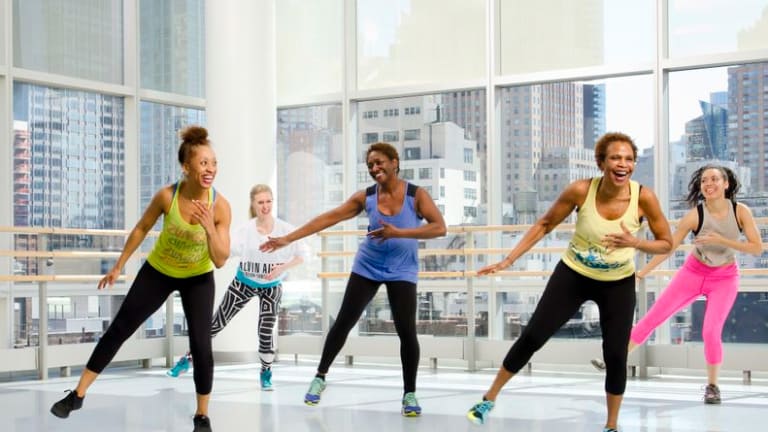 Ailey Extension Kicks Off Physical Fitness Month With Dance Fitness Sampler
Groove your way to wellness with Ailey Extension's dance fitness classes this National Physical Fitness Month and after.
Ailey Extension kicked off National Physical Fitness Month with an exclusive dance fitness sampler on May 3, 2021 to introduce admirers of the Alvin Ailey American Dance Theater (AAADT) to its lineup of virtual classes.
Alvin Ailey believed that people create dance, and therefore, dance should be given back to the people. Ailey Extension is the embodiment of the choreography icon's belief. It offers the national and international community more than 95 technique, dance fitness, and world dance classes, as well as workshops, student performances, and panel discussions with prominent instructors and musicians from around the globe. Ailey Extension has gone virtual with its welcoming dance environment, which gives us the opportunity to groove and move after sitting, eating, working, eating, sleeping, and eating again for more than a year during the lockdown. After being under stay-at-home orders for several months, this National Physical Fitness Month is more important to our health than ever.
During the dance fitness sampler yesterday, Jose Ozuna got attendees' sweat dripping with a high-energy, total-body Zumba workout that also included instruction on Salsa and Merengue dancing. Then, Janelle Issis brought the sexy to the sweat with the one-of-a-kind BellyDanceBURN, which combines classic Egyptian and modern bellydance techniques with varying intervals of cardio. Finally, Danielle Lima closed out the evening by teaching the footwork and posture for Samba, which helps to improve flexibility and balance. Other classes include West African, Hip Hop, Horton, Pilates, contemporary, Broadway Jazz, ballet, and many more styles designed for participants of all levels. Whether you're an experienced dancer or more of a free-form mover, the dance fitness classes will give you a complete workout that doesn't feel like a chore.
In addition to Ailey Extension, AAADT also offers free performance streaming of the company through Ailey All Access. The Mother's Day Matinee on Sunday, May 9, at 3 p.m. will celebrate the 50th anniversary of Alvin Ailey's beloved Cry, and will include a preview of BellyDanceBURN. On June 24 at 7:30 p.m., the company will host the Ailey Spring Gala: Celebrating Hope, Promise, and the Future. Be sure to check out the coming attractions for the Alvin Ailey American Dance Theater.
Ailey Extension aims to inspire real people to dance their way towards a well-balanced wellness regimen during National Physical Fitness Month and after. Now, your only issue may be deciding which classes to try.