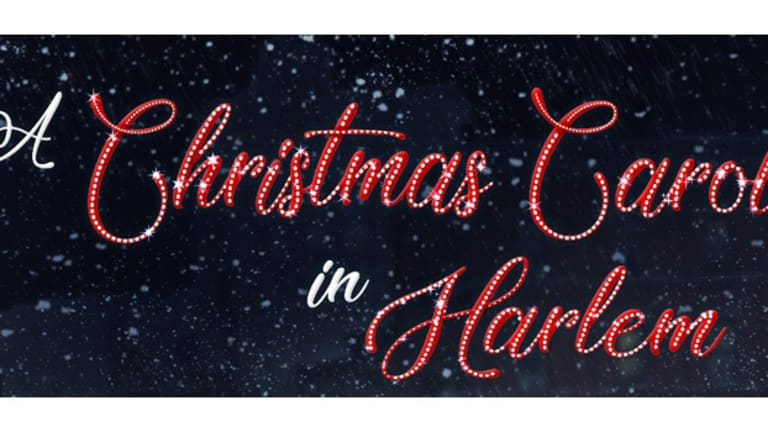 'A Christmas Carol in Harlem' Isn't Your Mama's Dickens
The Classical Theatre of Harlem's reimagining of A Christmas Carol is a must-see for audiences of all ages.
For the holiday season, The Classical Theatre of Harlem has reimagined Charles Dickens's timeless work A Christmas Carol with a Harlem edge that has been delighting audience members of all ages.
Steve H. Broadnax III directed A Christmas Carol in Harlem, with Shawn René Graham adapting Dickens's novella. The themes of poverty, charity, and redemption are present as they are in the original work, but Graham takes community a step farther by making Ebenezer Scrooge a realtor who has taken far more from Harlem than he has ever given. Also, the spirits that haunt him are the rollerskating Spirit of Christmas Past (Brandon Gregory), the sequined vogue house "mother" The Spirit of Christmas Present (Jason C. Brown), the emo and silent Spirit of Christmas Yet to Come (Kahlil X Daniel), and his former partner Jacob Marley (Steve Hauck), whom we learn was using Scrooge as the Black face of his real estate schemes.
​
Anthony Vaughn Merchant is a Scrooge audiences will love by the end of the musical, and Alexandria Danielle King is his perfect counterpart, as community activist Sierra Jones.
The original holiday music by Daniel, who served as music director as well as taking on a role, and the choreography by Tiffany Rea-Fisher really made the story come alive.
The Classical Theatre of Harlem's production of A Christmas Carol in Harlem is playing at City College Center for the Arts' Aaron Davis Hall through December 8th. Tickets start at $25. Log onto CTHNYC.org for more information.