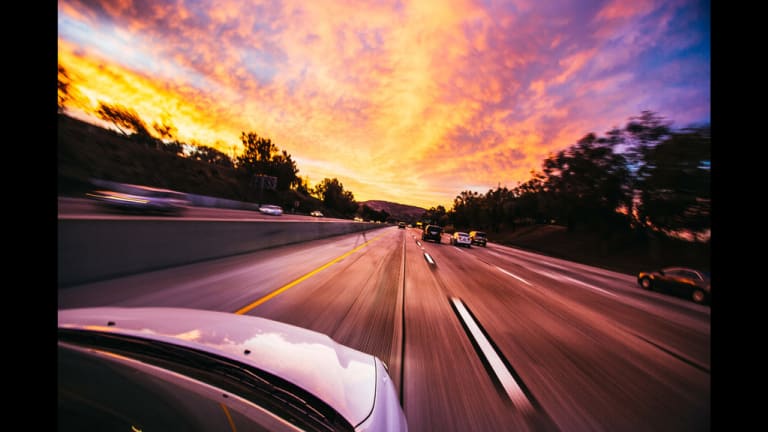 The 2020 Cars of Summer
These cars of summer feature a V-8 engine, 180-hp, and safety features for amazing prices.
It's not the summer we hoped for, but it's still summer. If you are among the lucky who gets to cop a new ride, there are some incredible deals right now. Here are just three vehicles worth serious consideration.
2020 Dodge Charger R/T Scat Pack Plus
There's a reason why muscle cars won't ever go away. And the 2020 Dodge Charger R/T Scat Pack Plus is one of them! Its wide-body good looks draw you in, but it's the power that keeps you there. That V8 engine dishes out almost 500 hp and you feel that power every time you sit behind the wheel. You can go zero to 60 in under five seconds. The exterior styling is just crazy -- that grille, those sexy lights, 20-inch wheels. The suspension has been upgraded. There's an anti-spin differential rear axle and other features that allow for maximum control. In addition to supporting Apple CarPlay and Android Auto, there's a 4G LTE Wi-Fi hot spot. You can remote start it. Also, there are six premium Alpine speakers so the sound is right. And, speaking of sound, people definitely hear you coming in this Charger. Gas mileage isn't the greatest at 15 in the city and 24 on the highway. But that's not why you get a Charger. Pricing here starts at just under $40K, but expect to spend over $50K to get the full bang.
2020 Honda Civic Hatchback Sport Touring
Let's face it, we had become complacent with the Honda Civic. We were so accustomed to its dependability that we forgot its thrill. Until the 2020 Honda Civic Hatchback Sport Touring showed up with a whole new energy. Now its outside looks won't excite everyone, but its interior and what's under the hood is an entirely different story. The sleek styling interior, with leather-trimmed seats and leather-wrapped steering wheel and shift knob, is sure to generate compliments while the 180-hp, whether stick or automatic, will prove enough to rev up your engine. Honda Sensing features, like lane keep assist and adaptive cruise control, keep you on the straight and narrow. Braking is superior. Get from zero to 60 in less than 10 seconds. MPG is a respectable 29 in the city and 35 on the highway. There is even a 12-speaker system for your listening pleasure, with a typically free three-month SiriusXM subscription. But, best of all, is still pricing and that begins at under $30,000.
2020 Kia Soul X-Line
For those who have been wanting a sportier, more rugged looking Kia Soul, this X-Line is for you! Sometimes you want to play the part, and, with the Kia Soul, the role has always called for fun. The signature boxy look is still intact, but there's a much more mature air to this Kia. Perhaps because it now looks more like a SUV. Safety features are abundant and include blind-spot collision warning, hill start assist control, a rear camera, and a plethora of airbags. For the tech-inclined, there's Bluetooth, Android Auto, and Apple CarPlay smartphone integration, along with a seven-inch touchscreen. The 4-cylinder engine isn't bad and neither are the 16-inch wheels. MPG is pretty with 27 in the city and 33 and the highway. But what really makes the Kia Soul a star standout is that you get all of this for a great price, and that number starts at slightly under $21,500.