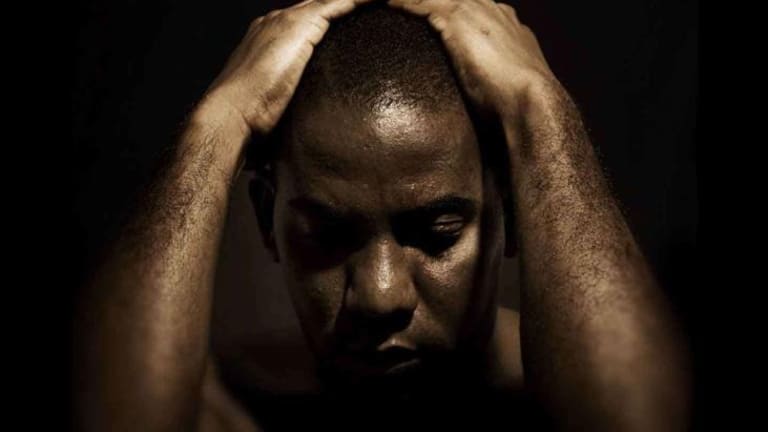 Suicide Does Exist in Our Community: Here's What You Need to Know
This month the suicide deaths of two beloved celebrities have reignited discussions about mental health.
By Dr. Crystal A. Moore
Many wonder how people who seemingly have it all could be experiencing so much emotional pain and hopelessness that they would choose to end their life. The truth of the matter is that depression does not discriminate. People like Robin Williams, who make the world laugh, are often crying inside. People who clothe and accessorize the world, such as Kate Spade, often feel naked and alone in their pain. And people who travel the world encouraging adventurous dining, such as Anthony Bourdain, often hunger in their spirit.
Over 40,000 people in the U.S. alone commit suicide each year. That is one person every 15 minutes. People of all backgrounds, ages, races, ethnicities, genders, and income levels are at risk. More than 2 million Americans make a suicide plan every year and approximately half of them enact their plan, mostly unsuccessfully. Contrary to urban folklore, mental illness and suicidal ideation do exist in the African American community. Phyllis Hyman not only sang "Black and Blue," but she clearly was when she committed suicide. And Don Cornelius told us weekly about "love, peace, and soul." However, these platitudes eluded him when he took his own life.
During an especially difficult phase in my own life, death was on my mind. Not just my own death, but that of my children as well. Even as a typically sane, responsible woman of means, resources, and support, successive years of stress and loss brought me utterly past my breaking point. One night I couldn't take it anymore. I decided that it was time to end it -- for all of us. I held my hand over my youngest son's mouth and nose as he slept feeling that he would have a peaceful death and not have to suffer whatever horrors I imagined awaited him living without me.
But God always gives us a way of escape. I came back to myself, removed my hand, and phoned my aunt in the middle of the night. She talked with me, prayed with me, and was a lit lamp in that awful dark room where death, murder, and suicide were my companions. Too often, however, as African Americans we are taught to solely rely on prayer and the church for solutions to depression, stress, mental health disorders, and suicidal thoughts. We recite that faith without works is dead. But then we don't apply that principle to our mental health wellness. As a physician I can assure you that, while prayer does change things, professional medical assistance is needed as well. Professional counseling and mood stabilizing pharmaceutical intervention are protective factors.
Here are a few things you should know about suicide prevention
Suicide Risk Factors:
Health Issues: Mental health issues (depression, anxiety, schizophrenia, substance abuse) are generally recognized to be risk factors for suicide. Less well-known risks include declining health, chronic pain, and traumatic brain injury.
Environmental Issues: Stressful life events and transitions (deaths, divorce, unemployment), exposure to another person's suicide, and access to lethal means, firearms and drugs) all increase the risk of suicide.
Historical Issues: Childhood abuse, trauma, and neglect increase the chances of suicide. A history of suicide in a family member and previous personal suicide attempts also increase the risk of suicidal ideation and successful suicide attempts.
Suicide Warning Signs:
Talk: If a person is talking about committing suicide, feeling hopeless, trapped, or like a burden to others, be alert for suicidal ideation and attempts.
Behavior: Withdrawing from family, friends, and activities may be a warning sign. Giving away prized possessions, saying goodbye to loved ones, and increased drug and alcohol usage may proceed a suicide attempt.
Mood: Depression, agitation, anger, and irritability can be suggestive of suicidal thoughts. Humiliation and shame are also associated. A person who exhibits these emotions and suddenly demonstrates relief and improvement may have already developed a suicide plan.
Death is a very permanent solution to a temporary problem. There is strength, not weakness, in seeking help. See your physician. Talk with your clergy. Seek a counselor. Tell a friend. If you have concerns that someone you know may be considering suicide, ask the question. All studies show that asking someone if they are suicidal is a protective factor and not a suggestive factor.
If you, a friend, or family member are in imminent danger of committing suicide, call THE NATIONAL SUICIDE PREVENTION LIFELINE at 800-273-TALK (8255) or 911 IMMEDIATELY.
​
You can follow Crystal Moore, MD, PhD, FCAP at www.DrCrystalMoore.com, or on social media (@DrCrystalAMoore) for more health information and to receive a Prescription For Life (#RxForLife) to maximize your wellness in body, mind, soul, and spirit. Stay tuned for her soon to be released book, Fast Forward Through The Valley: A 40-Day Devotional to Victory.
Dr. Moore is a native of the Hampton Roads area of Virginia, where she resides with her two teenage sons.
Dr. Moore professed, even as a young child, that she wanted to be a physician. For her, medicine is not just a profession, but also a calling. Following that calling led her to pursue a dual doctorate, physician-scientist, MD/PhD degree at the Medical College of Virginia. Her Ph.D. was awarded in the Department of Biochemistry and Molecular Biophysics. She completed her residency training in Anatomic and Clinical Pathology at Duke University and is a board-certified Fellow of the College of American Pathologists.
As a sought after speaker, Dr. Moore delivers complex information in a highly understandable and remarkably humorous manner. She speaks to the total person and her message heals the body, mind, soul, and spirit. Dr. Moore believes and conveys that health is wealth-not to be taken for granted, but to be actively pursued. Accordingly, she guides individuals and audiences on a journey to wellness and abundant life.