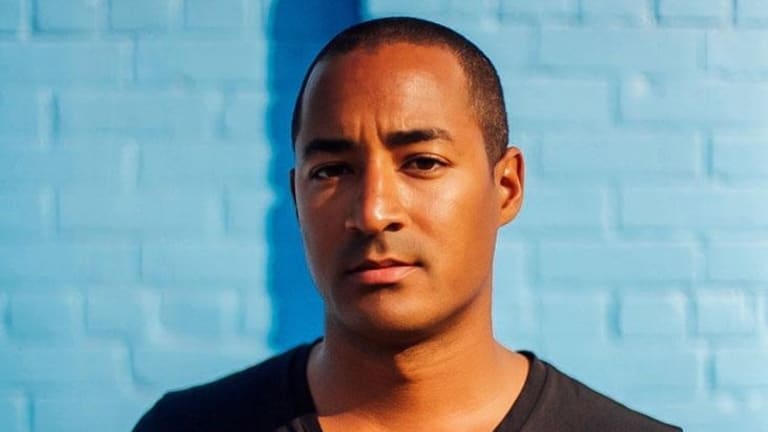 J Cobb Debuts New Song on UptownMagazine.com
J Cobb Debuts New Song on UptownMagazine.com Read more: http://uptownmagazine.com/posts/j-cobb-debuts-new-song-on-uptow
At Uptown we pride ourselves on finding new artist and we recently came across Detroit-native and New York transplant J. Cobb.  In a 24 hour Uptown exclusive, J. premieres the music video for his latest "Another You" feat. Bo Napoleon, the debut single from his upcoming album entitled "No Filter". The song is available everywhere to download and to enjoy streaming.
The visual was shot entirely in New York City while the track was recorded in Los Angeles by producer BosBillions (Ledsi). J. Cobb's verses tell the story of a beautiful woman who apparently was with another guy until she met J., as he informs her "and you know I treat you better, cause I want you forever". The song includes the buttery vocals of new comer Bo Napoloen on the infectious hook sending the message to J.'s dream girl that her boyfriend…well…"He gonna have to find another you".  This new age love song is perfect for the cooler months of the fall and the start of cuffing season.  
J. Cobb notes "What makes this one of my favorite tracks off my upcoming project is the fantasy aspect of sweeping a woman off her feet and giving her a better life than her current situation."  He adds "The groove is something that works equally well in a club, at the beach, or when you're at home in front of a fireplace."
More about J Cobb:
Recording artist J. Cobb began writing therapeutically as a young boy to vent his feelings and frustrations in the face of life-altering events, and little did he know it would open his eyes to his undiscovered talent for writing passionately and honestly. As he began writing music, he drew from piano lessons he'd taken as a child and the Motown sound he grew up on in his hometown of Detroit. Fusing both Motown and Hip Hop to develop his unique sound, J. Cobb developed an edginess that has undertones of determinism, energy, and optimism.
J. brings an honest, but fresh perspective to hip hop, presenting a voice for those who may not have experienced the tough life on the streets captured by many in the genre, but champions' relatable human experiences nonetheless. For J. Cobb, using music to make a difference has always been at the core of his unwavering motivation by empathically crafting the experiences of which he raps in an authentic and meaningful way.
A college graduate, J. Cobb launched his own music production company at 20-years-old. Having since launched two business technology companies on both the East and West coast, J. Cobb propels an array of creative and entrepreneurial experiences into his musical endeavors.
​
​