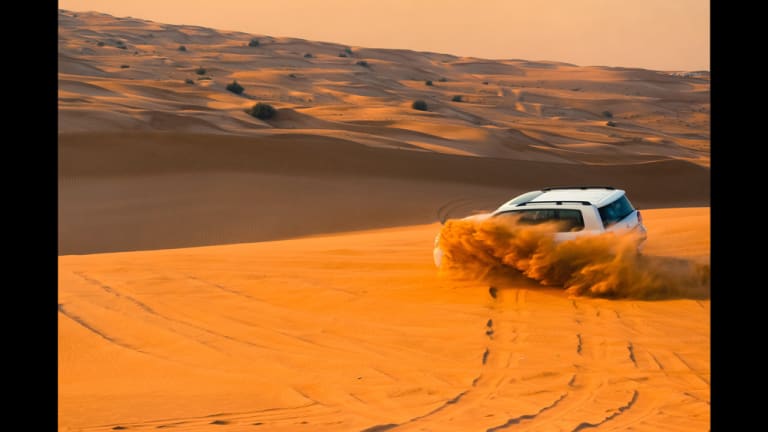 Four SUVs Under $40,000 ... Yes, You Read That Correctly
Here's what Nissan, Subaru, Hyundai, and Mazda have to offer in the under-$40,000 SUV department.
Since short road trips are becoming more common during this pandemic, a new affordable SUV may be in order. If so, why not consider one of these four, all ranging from under $25,000 to under $40,000?
2020 Nissan Rogue SV AWD
There's a reason the Rogue is Nissan's best-selling vehicle. It's not just style either, though that helps, especially with the boomerang-esque headlights. It's a lot of other things. Even when navigating Chicago's rough streets, literally and figuratively, the Rogue wins, primarily with impressive navigation on a sleek and readable screen. By now, ProPilot, which allows the Rogue to semi-drive itself, is pretty well-known. Notable safety features include vehicle dynamic control, high beam assist for night driving, automatic emergency braking with pedestrian detection, and more. Enjoy superior connectivity with hands-free text messaging assistant, as well as Bluetooth hands-free phone system and streaming audio. The Rogue seats roughly five comfortably so it's perfect for a small family or a group of friends. Remote engine start and the motion activated liftgate are among the small helpful touches. There are also rails on the roof to get Gas mileage is about 25 mpg in the city and 32 on the highway, with pricing beginning at $27,970.
2020 Subaru Outback Limited XT
Did you catch that Subaru commercial with the Black family of three checking out a national park and scratch your head? Some of us already knew Black people drive Subarus -- we're just not used to seeing it acknowledged. Maybe this will spark more Subaru ownership. Just depends on what you're looking for. Subarus have a reputation for durability and dependability, especially if the outdoor life is what you dig. For 2020, the Subaru Outback is all-new so that means it's a bit more stylish than some may remember, but its style is definitely for the more understated among us. Under the hood, the turbocharged engine is back. That's just the outside. Inside, it's got a little tech appeal like TomTom Navigation, Traffic and Travel Link that comes in handy for outdoorsy folks and road trippers. Plus, there's an all-weather package that comes in handy for cold, cold climates that includes three-mode heated front seats, heated exterior mirrors and windshield wiper de-icer. Gas mileage is 23 in the city and 30 on the highway, plus the 2.4 L 4-cylinder engine dishes 260 horsepower. Pricing starts at roughly $37,745.
2020 Hyundai Venue SEL
Because it's weirdly shaped, the Hyundai Venue looks odd at first. But then that boxy shape becomes one of the features you adore. Same thing with the picket-fence-like grill and the lattice pie crust wheels. It just has this inescapable quirky charm. But it also packs a lot of value, especially considering its base pricing starts at $19,150 for the SEL. There's lane keeping assist, rearview camera and a snow mode to keep you safe! Then there is Android Auto and Apple Carplay to satisfy your inner-tech, not to mention smartphone/USB jacks. Gas mileage is really good, with 30 in the city and 34 on the highway for a combined 32 mpg overall. Other goodies you can add and still keep it safely under $25,000 include a power sunroof, heated front seats and Sirius XM. Of course, power is a slight casualty at this price point, but the sacrifice isn't as great as you would expect. It definitely gets the job done!
2020 Mazda CX-5 Signature AWD
It's no secret that the CX-5 is a suburban mom staple, but there's good reason for that. So much about the CX-5 puts moms at ease. First, there's the latch-child safety seat anchors which ensures that the most precious of cargo will travel securely. Bad weather? No problem. The wipers are both rain-sensing and de-icing. Thanks to the anti-theft engine immobilizer, the engine just starts for your key only. Inside, the 10 speakers keep the sound right and the Nappa leather-trimmed seats, along with rear and front seats, keep it comfy for all five passengers. Horsepower hits at a respectable 227. Mileage is 22 in the city and 27 on the highway for a combined 24. Pricing starts at $37,055 for this trim level. As always, the Mazda CX-5 keeps it consistent. When you know what you're getting, there are no disappointments.