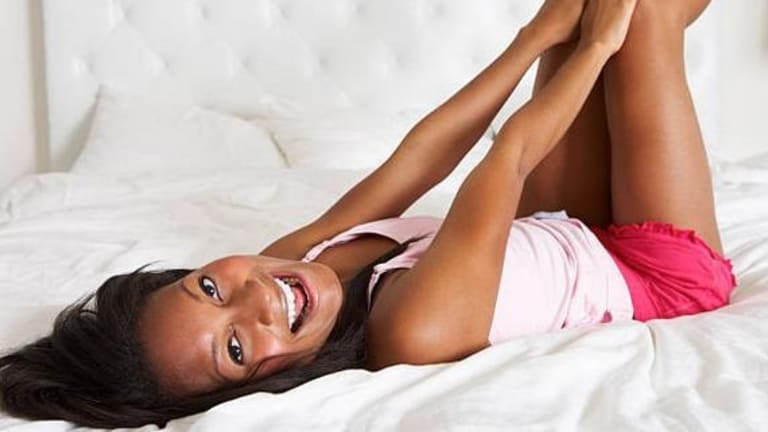 5 Ways to Be Your Own Breast Friend
October is in full swing.
By Dr. Crystal A. Moore
The air is turning crisp, footballs are spiraling through the air, trick-or-treaters will come knocking, and tree leaves have started showing their autumn colors. But October is much more than fall festivities, it is also Breast Cancer Awareness Month.
For those of us who have been directly affected by breast cancer, October means more than wearing pink. My mother, Glorious Marie Cuffee Moore, was diagnosed with breast cancer at the age of 45. She had routinely, almost religiously, kept her yearly mammogram appointments. One year, she had a completely normal mammogram. The very next year she was not as fortunate. Her mammogram and subsequent mastectomy showed that she had breast cancer that already spread to multiple lymph nodes.
Her story is not uncommon. In the U.S. more than 250,000 women and over 2,000 men will be diagnosed with breast cancer in 2017. That breaks down to a new case of breast cancer diagnosed by a pathologist every two minutes. More than 40,000 women and 4,000 men will die of the disease this year. That is a death from breast cancer every 13 minutes. Additionally, although white women have a higher incidence of breast cancer, African-American women suffer from the highest rate of death from the disease.
But there is good news. According to the American Cancer Society, breast cancer death rates decreased 40 percent between 1989 and 2015, thereby avoiding 322,600 deaths. In fact, there are more than 3 million women alive in the U.S. with a history of breast cancer. This decreased death rate is attributed to improvements in early detection and improved treatment regimes. Despite these improvements, the toll of breast cancer remains high and it is the second leading cause of cancer deaths in women behind lung cancer. Although the overall death rates have decreased, there is still a racial disparity, and Black women continue to die at a 39 percent higher rate than white women. This information suggests that African-American women are not benefiting from, or utilizing, available mammographic screening at the same rates as other racial and ethnic groups. It also reflects a complex array of social, economic, and biologic factors. For example, African-American women are more likely to be diagnosed with triple-negative cancer, which is traditionally more difficult to treat.
Given this information, know that prevention and early detection are your best protection.
Here are 5 ways you can take control of your breast health:
Know your family history. A woman's risk of developing breast cancer doubles if she has a first degree relative (mother, sister, daughter) who has been diagnosed. Women with a family history of breast and ovarian cancers should be tested for mutations in the BRCA gene. Mutations in this gene increase the chance of being diagnosed with breast cancer up to 85 percent over a woman's lifetime. Although it is imperative to know your family history, be aware that the majority of women diagnosed with breast cancer have no family history of the disease.
Maintain a healthy weight. A diet rich of fresh fruits and vegetables with lean meats will help you keep off those extra pounds. Regular exercise, such as a 15-minute brisk walk a day, can help you maintain your weight while increasing your energy. Limiting those empty calories of alcohol also helps. Studies have also shown that women who consume alcoholic beverages have a higher incidence of breast cancer diagnosis.
Avoid or limit hormone replacement therapy. Studies have shown that women who take hormone replacement therapy are more likely to develop breast cancer. The symptoms of menopause such as hot flashes, sleeplessness, and night sweats can be managed by other methods. Talk with your health care provider about symptoms you may be having and ways to manage them without estrogen.
Do your monthly breast self-examination. A monthly self-exam will help you be familiar with your breasts. You may be the first to notice changes such as skin dimpling, retraction, nipple discharge, or asymmetry of your breasts. If you detect any type of new lump or see any of the changes listed above, make sure to consult your health care provider promptly for a full diagnosis.
Keep up with your annual mammography screening. Mammography is still the best way to identify small lesions that may not be yet palpable. Early detection is absolutely the best protection. Schedule your mammogram at the same time each year. Keep your appointment and be sure to follow through with any additional screenings that are recommended.
My mother, Glorious Moore, was in remission from breast cancer for 15 years before she unexpectedly had a late recurrence. It eventually claimed her life at the age of 63. In honor of her love, her fight, and her legacy, I continue to educate women and men about breast cancer. I don't want her ending to be yours. Follow the steps to be proactive about your breast health. The life you save just might be your own.
RELATED:Make Your Dollars & Miles Count with Travel-Friendly BCA Products
You can follow Crystal Moore, MD, PhD, FCAP at www.DrCrystalMoore.com, or on social media (@DrCrystalAMoore) for more health information and to receive a Prescription For Life (#RxForLife) to maximize your wellness in body, mind, soul, and spirit. Stay tuned for her soon to be released book, Fast Forward Through The Valley: A 40-Day Devotional to Victory.
Dr. Moore is a native of the Hampton Roads area of Virginia, where she resides with her two teenage sons.
Dr. Moore professed, even as a young child, that she wanted to be a physician. For her, medicine is not just a profession, but also a calling. Following that calling led her to pursue a dual doctorate, physician-scientist, MD/PhD degree at the Medical College of Virginia. Her Ph.D. was awarded in the Department of Biochemistry and Molecular Biophysics. She completed her residency training in Anatomic and Clinical Pathology at Duke University and is a board-certified Fellow of the College of American Pathologists.
As a sought after speaker, Dr. Moore delivers complex information in a highly understandable and remarkably humorous manner. She speaks to the total person and her message heals the body, mind, soul, and spirit. Dr. Moore believes and conveys that health is wealth-not to be taken for granted, but to be actively pursued. Accordingly, she guides individuals and audiences on a journey to wellness and abundant life.